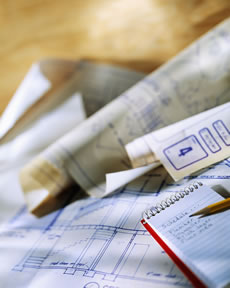 Services
Ziehler Engineering provides the finest services in structural engineering consulting and specializes in the following sectors:
Residential and commercial construction for architects, contractors, developers, private owners, investors and municipalities
Single family homes
Residential developments
Multi-family/assisted living
Retail/mixed-use
Warehouses
Publishing facilities
Municipal buildings
Urban redevelopment
Historic preservation
Remodeling projects of all sizes
Structural evaluations/investigations
Preparation of construction/permit documents
Services for all phases of design (see below)
Ziehler Engineering understands that active involvement in all project phases ensures a superior finished product with fewer delays and costly changes. It is our desire to be thoroughly involved with each project from inception to completion, making certain that client satisfaction is achieved. Consequently, we focus on the following phases and principles:
Schematic Design (SD)
Ziehler Engineering can provide a preliminary structural review of conceptual project information. Services typically include discussions and preliminary drawing sketches associated with architectural desires and details as they relate to structural requirements. We review the planning and decisions concerning potential foundation systems, framing schemes (for both gravity and lateral loads), and structural building department requirements.
We feel an exceptional product with superior customer service begins in the schematic design phase. Soliciting the input of the construction team during the earliest stages of the planning process results in creative and cost-effective solutions that satisfy the project needs while adhering to the budget and schedule.
Design Development (DD)
Ziehler Engineering can provide the structural review and development of preliminary foundation and framing plans. We encourage Client discussions and meetings regarding how foundation and framing systems relate to the Architecture.
We recognize that communication and coordination during the design development phase are essential to achieving a successful and innovative design. Wherever possible and appropriate, we can suggest exposed, aesthetically pleasing structure that complements the building's form and function.
Construction Documentation (CD)
Ziehler Engineering will perform the structural design and review of foundation, floor and roof framing plans, lateral systems, details, and notes. We work closely with local building departments to address plan review questions and comments.
We realize that exceptional construction documentation is appreciated by everyone involved and recognize that a successful project integrates the design and construction requirements into a whole. Our staff is proficient using AutoCAD which ensures your drawings will be both accurate and detailed.
Construction Administration (CA)
Ziehler Engineering typically makes multiple construction observation visits to observe that the project's structural construction is in general conformance with the stamped construction documents. Our services also include responding to questions regarding plan interpretations and changes. This phase can also involve field repair details and shop drawing review if requested.
We know that questions and changes are likely to occur during the construction process and understand how important prompt responses can be. Once given an opportunity to work together, you will see how available, responsive and creative we can be with any challenge you may encounter.